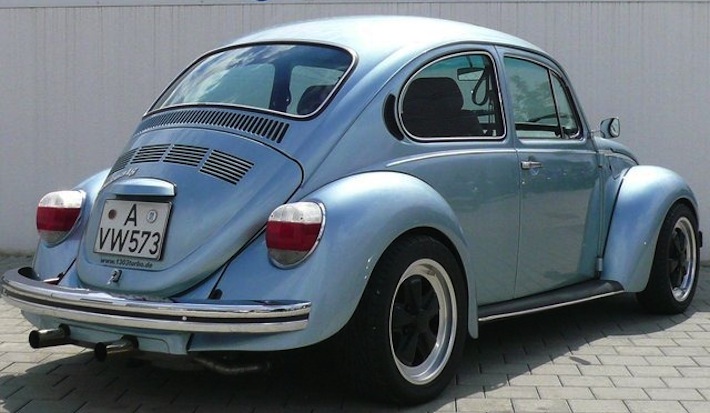 Awesome! This 1973 VW Beetle was modified to stuff a Subaru WRX STi turbo engine into! For a chassis that's designed to have a 44 horsepower engine, the 282 horsepower STi motor sure makes it fun... and challenging!
I'm not too sure if the STi engine was put in here stock, but if it was, then I would be interested to find out what the quarter mile time would be in this trim. However, when doing a swap like this, you can't leave the intake or exhaust stock, so there must be some power upgrade here... I would estimate at least 300-320 horsepower.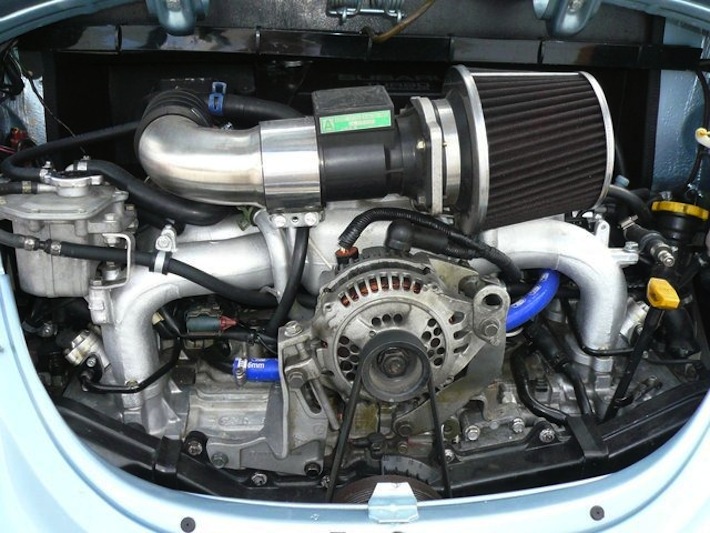 The engine looks like a tight fit, but also looks right at home. I hope this becomes a more common swap. However, you won't make everyone happy here. VW diehards will hate it and always want to keep it pure VW. But for those who want to try something new, creating a motor mount and transmission mount kit to make this a bolt on would be very fun. And imagine... since the car is old, you won't even need to smog this!