Now a Bentley Continental GTC Supersports is available for the masses. The recipe is simple: Take a Chrysler Sebring, add a Bentley Continental Replica Body Kit, and you have yourself an inexpensive head turner. Amazingly, the car looks pretty dead on to a real Bentley Continental Convertible, and just rolling around town, you will definitely get head turns and looks.
All is good until you look at the interior of this car.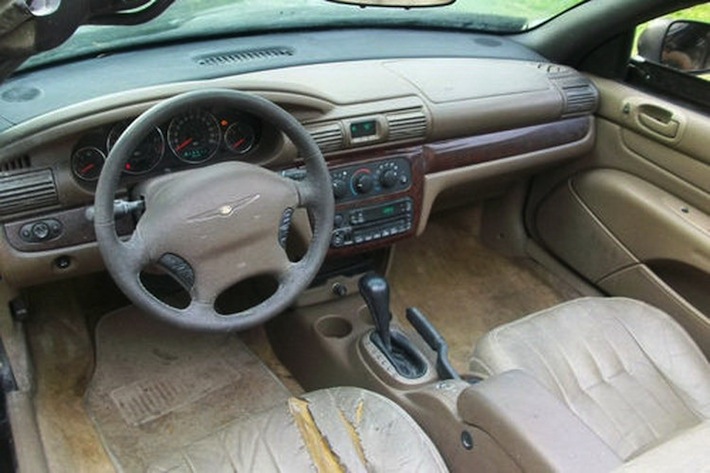 The interior, pictured above, definitely leaves something to be desired. For this particular car, the replica conversion should have used a little bit more TLC on such areas as the carpeting and the seats. Since this car is a convertible, it would be even more important to ensure the interior is up to par since it's so easy to look inside.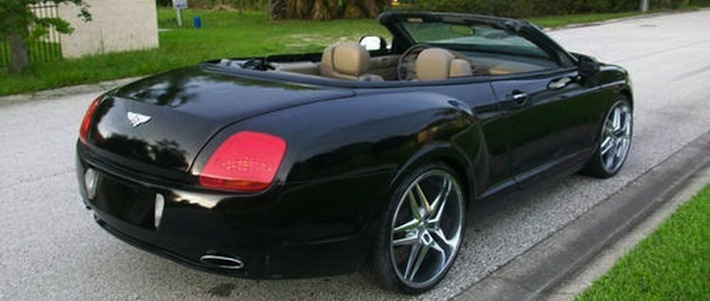 The Bentley replica body kit is pretty extensive and ensures all lights such as the headlights, taillights, back up lights, and turn signals all work. It even has working exhaust tips to make sure that every angle of the car looks like a genuine Bentley Continental. The car has 22" Dub wheels to finish it off.
This car is based on a 2012 Bentley Continental Supersports Convertible Replica built on a 2003 Chrysler Sebring LXi convertible with a 2.7 V6 and was recently for sale on eBay. Last time we checked, it was going for $25,300.